The Bible: Old And New Testaments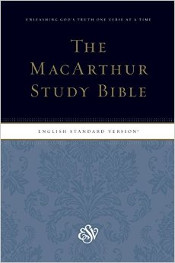 The Bible is truly a remarkable book. It's the all-time bestselling book ever written with an estimated 6 billion copies sold. Here's what the Bible has to say about itself:

2 Timothy 3:16-17 "All Scripture is God-breathed and is useful for teaching, rebuking, correcting and training in righteousness, so that the servant of God may be thoroughly equipped for every good work." (NIV)

Romans 15:4 "For everything that was written in the past was written to teach us, so that through the endurance taught in the Scriptures and the encouragement they provide we might have hope." (NIV)

Isaiah 40:8 "The grass withers and the flowers fall, but the word of our God endures forever." (NIV)

Hebrews 4:12 "For the word of God is alive and active. Sharper than any double-edged sword, it penetrates even to dividing soul and spirit, joints and marrow; it judges the thoughts and attitudes of the heart." (NIV)

John 1:1-5, 14 "In the beginning was the Word, and the Word was with God, and the Word was God. He was with God in the beginning. Through him all things were made; without him nothing was made that has been made. In him was life, and that life was the light of all mankind. The light shines in the darkness, and the darkness has not overcome it… The Word became flesh and made his dwelling among us. We have seen his glory, the glory of the one and only Son, who came from the Father, full of grace and truth." (NIV)

Psalm 119:11 "I have hidden your word in my heart that I might not sin against you," (NIV). Purchase through Amazon.
Tags: Historical, Non-Ficton, Theology
Trackback from your site.
Publisher
I'm just an average guy who loves promoting great Christian Books. This website is dedicated to all the Christ-followers out there who love to feast on the Word.